Saturnalia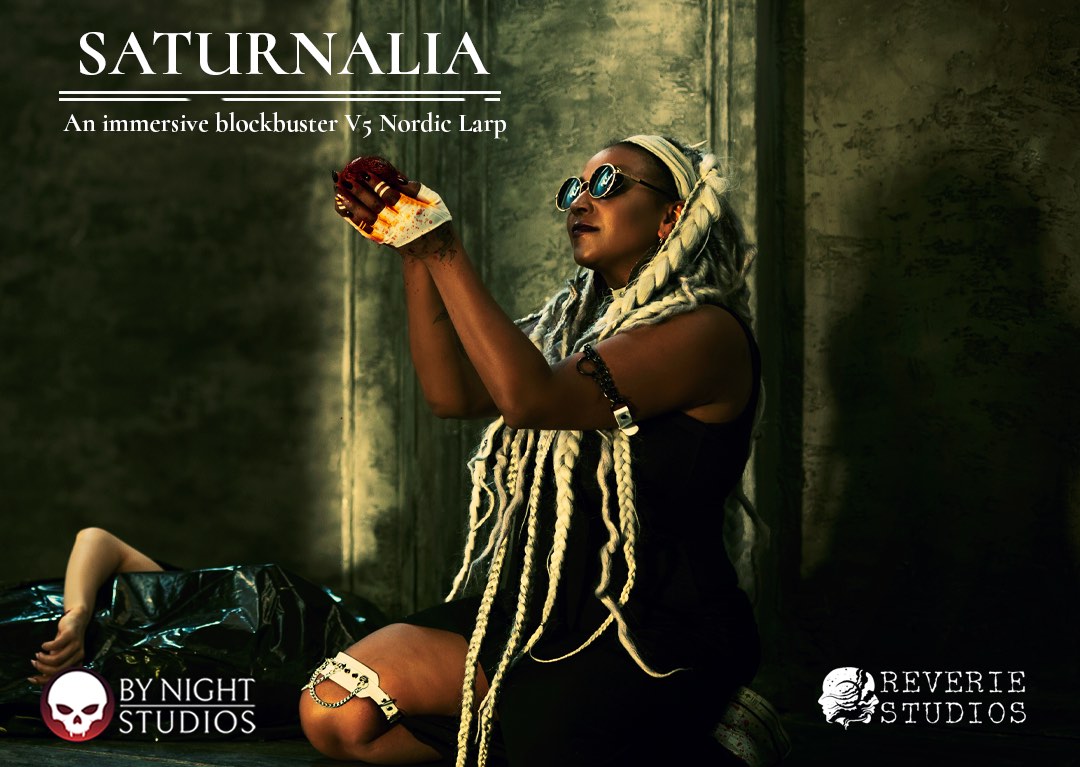 Want to experience the ultimate immersive blockbuster Larp event? Reverie Studios has partnered with By Night Studios to bring you a grand and magnificent Larp event intended to fully immerse you in the World of Darkness—Saturnalia, a street-level, high intensity, low mechanics Vampire: The Masquerade Larp designed to be played in the Nordic style in the V5 setting.
Unchain the God of Liberty! The war between the Anarch Movement and the Camarilla has raged since the Convention of Prague. The Second Inquisition ravages the undead. The Beckoning upsets societal constants. And time-honored Kindred celebrations and festivals like Saturnalia still have their own inertia despite these crises. Kindred from across the world put aside their fear (mostly), postpone their grudges (perhaps), and gather for an unforgettable night of splendor.
Planned for November of 2022 in New Orleans, Saturnalia will utilize a series of venues across a several-block radius with each venue serving a different plot element. The drama will play out across the city! Tickets will be limited to maintain a world class experience for all participants. To reserve your ticket to this limited access event, pledge as "Patron of the Larp" which includes one ticket to the event, or pledge at any level and purchase your ticket through the "Backer's Bazaar: Saturnalia Ticket Add-On" options to not miss out!