Saturnalia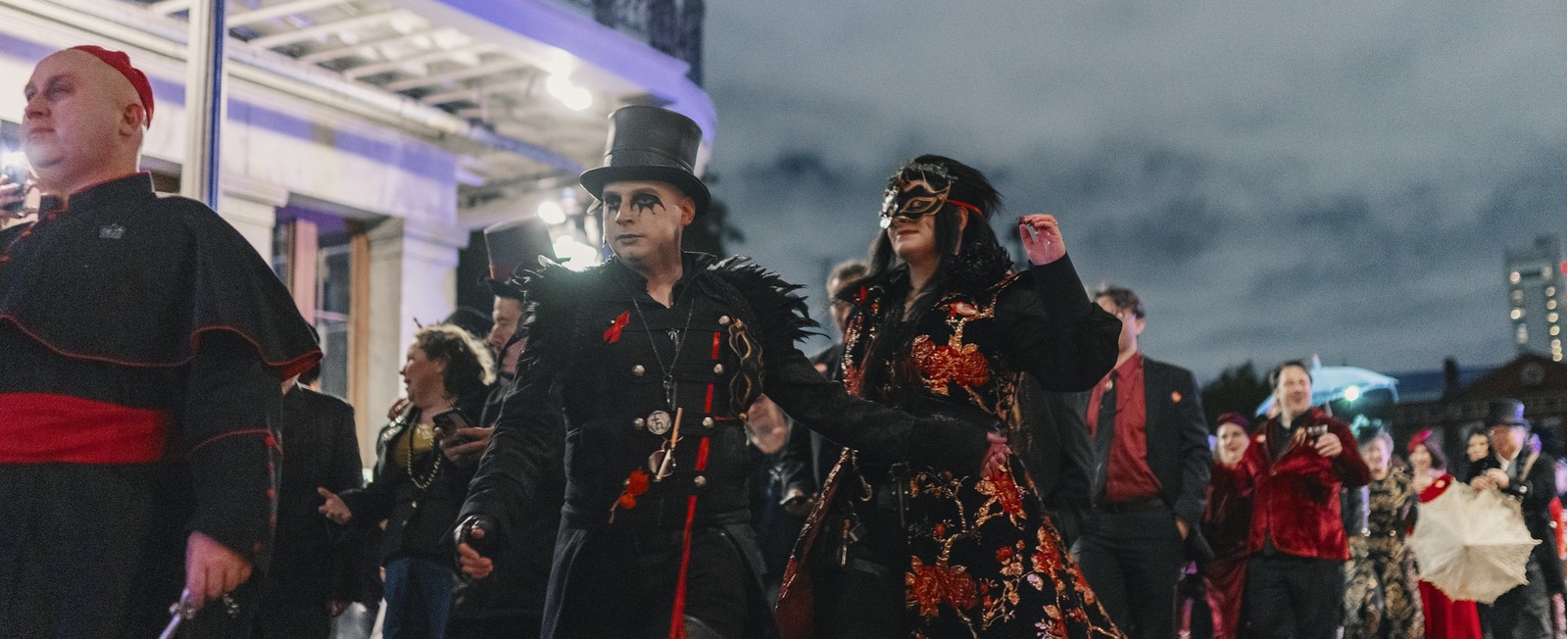 The Masquerade Comes to the French Quarter
Reverie Studios and By Night Studios have combined forces to create a one of a kind experience. This officially licensed blockbuster-scale larp, set in the world of Vampire: The Masquerade, brought two hundred attendees to the famed French Quarter of New Orleans for an unforgettable night of Nordic larp.
This seven-hour event made use of multiple locations across the French Quarter, with over twenty locations participating, from warehouses to jazz halls to voodoo shops. As the participants lived the experience, they converged on Jackson Square for a traditional New Orleans second line parade, which led them to the historic and sprawling Beauregard Keyes House. This became the site of countless intrigues and endings, culminating in a final ritual to mark the conclusion of Saturnalia, the night of transformation.
Portions of the materials are the copyrights and trademarks of Paradox Interactive AB, and are used with permission. All rights reserved. For more information please visit http://worldofdarkness.com.